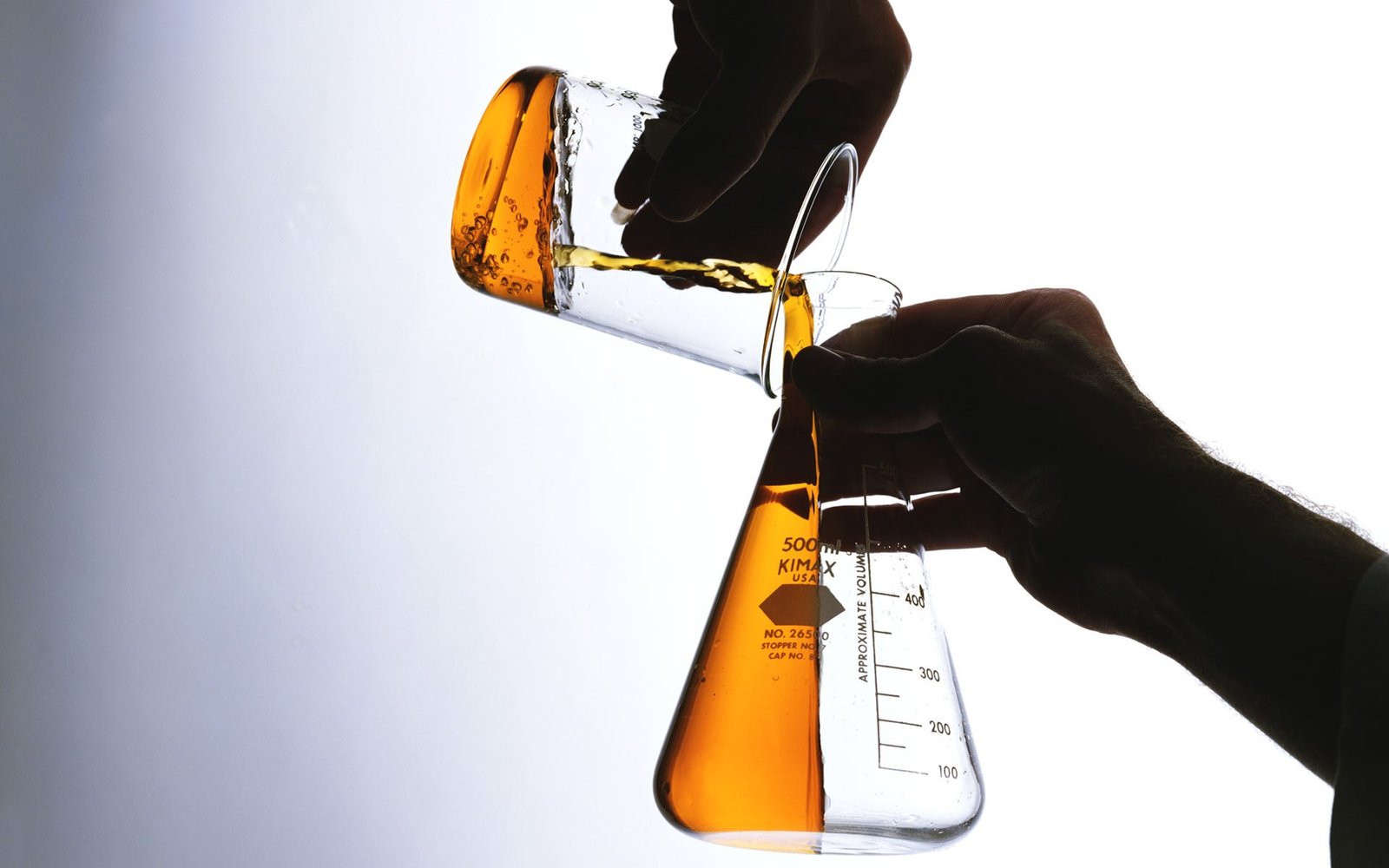 At Nutraceutex, we offer a degree of reliance unequalled in the industry. As an extension of our facility, our QA Lab is committed to ensuring that test regimen is in full compliance with the latest industry regulations and the level of quality you demand as a consumer. We invite you to come in and visit our state-of-the-art facilities.

We are very proud of the facility, staff and systems we have incorporated into our organization; all to better serve our clientele. We look forward to assisting you in achieving the goals you have set for Quality Control and regulatory requirements. The protocols we follow are in accordance with several National and International Standards like IS, PAM, EPA, AOAC, etc.
QA Lab
Turbidity meter
Compound Microscope
Tintometer or Color Comparator
Bulk density Apparatus
Densitometer
Muffle Furnace
Vacuum Oven
IR moisture balance
Karl Fischer Titration apparatus
Clevenger apparatus
Polarimeter
pH meter
Abbe's Refractometer
Melting point apparatus
TDS Meter
BOD incubator
Conductivity meter
Colony counter
Rotary Evaporator
Tablet D.T. Apparatus
Tablet dissolution apparatus
Tablet Friability tester
Tablet Hardness tester
Electronic balance
Distillation unit
Aseptic bench
Autoclave
Cup and Bob viscometer
Colorimeter
Brookfield viscometer
Congealing temperature apparatus
Vacuum Oven
Boiling point apparatus
Deep Freeze
Flame photometer
Nephelometer
Freezing point apparatus
Arsenic determination apparatus
Pathogen testing equipment
Environmental chamber
Vapor Pressure Measurement Apparatus
Refrigerated Centrifuge
Orbital shaker Incubator
Laboratory Table
TLC Spreader
TLC Chamber
Phase Contrast Microscope
Cutter Mill
Cold Room
Vacuum Pump
GC-MS
HPLC
UV-vis Spectrophotometer & FTIR
QA Team
Dr. Geeta Mehra
View profile
hide profile
Dr. Geeta Mehra
Primary Specialty:
Nutrition
Dr. Geeta Mehra holds a doctorate in Food Technology from G.B. Pantnagar Univ. of Agriculture and Technology, Pantnagar (U.P.) and has specialized in the field of Nutrition. She is passionate about promoting indigenous products for providing affordable and balanced nutrition. As part of her research initiatives, Dr. Geeta has developed several innovative food products and formulations viz. Amla (Emblica officinalis ) – honey spread; soy meal based food products; ghee residue – rice bran cookies; sprouted legume based paranthas; soya milk and others. Having worked as a Senior Research Analyst in Food Research & Analysis Centre (FRAC), New Delhi she has practical expertize in the analysis of food products as per national and international standards. A life member of Association of Food Scientists and Technologists (India) (AFSTI), Mysore, Dr. Geeta has several publications in national and international peer reviewed journals to her credit. Currently she is a faculty member at the MCM DAV College, Chandigarh and carries with her nearly 15 years of research and teaching experience.
Dr R.K. Malik
View profile
hide profile
Dr R.K. Malik
Primary Specialty:
Herbal and Ayurveda
Ex-Deputy Director and Licensing Authority, Ayurveda, Haryana. He brings to the fore a rich experience of Ayurveda, not only as a qualified professional (BAMS, MD Clinical Pharmacology) but also as a regulatory authority. He carries with him more than three decades of experience as a Medical Officer, as an Administrator involved in management of ayurvedic hospitals and dispensaries at State level and also in enforcement of Quality Control in Ayurvedic Medicines, in capacity of State Licensing Authority. Presently he is a free lance consultant offering guidance and advisory support to industry for enforcement of GMP norms in Ayurvedic Pharmacies.
Dr. Manish Goswami
View profile
hide profile
Dr. Manish Goswamis
Primary Specialty:
Pharmaceuticals
He is an alumnus of BITS Pilani, having done his M. Pharma from there in 1998. Having completed his PhD from North Gujarat University, he had a brief stint with Industry before joining as Principal at Akal College of Pharmacy and Technical Education, Mastuana Sahib Sangrur (Punjab) where he spent seven years. Currently he is Principal at Sachdeva College of Pharmacy, Gharuan (Mohali), Punjab. An avid innovator, Dr. Manish has filed two patents.
Dr. D.C. Saxena
View profile
hide profile
Dr. D.C. Saxena
Primary Specialty:
Food Technology
He is an internationally renowned expert in the field of food technology. Presently Professor and Head, Department of Food Engineering & Technology and Ex-Dean (Planning & Development) at the Sant Longowal Institute of Engineering and Technology (SLIET), Sangrur (Punjab) he has been a visiting Faculty at the Asian Institute of Technology, Bangkok (Thailand). A popular teacher, Dr. Saxena has been honored with "Prof. Jiwan Singh Sidhu Award" for Best Teacher by AFST (I) India. A passionate innovator, he has developed two innovative machines viz., Amla Pricking Machine and Continuous Tandoori Roti Baking Oven. His interests include utilization of starches for food and non-food applications from non-conventional sources, traditional product technology (especially in Tandoori roti), dough rheology, grain quality assessment, response surface methodology, design and fabrication of food processing equipments.